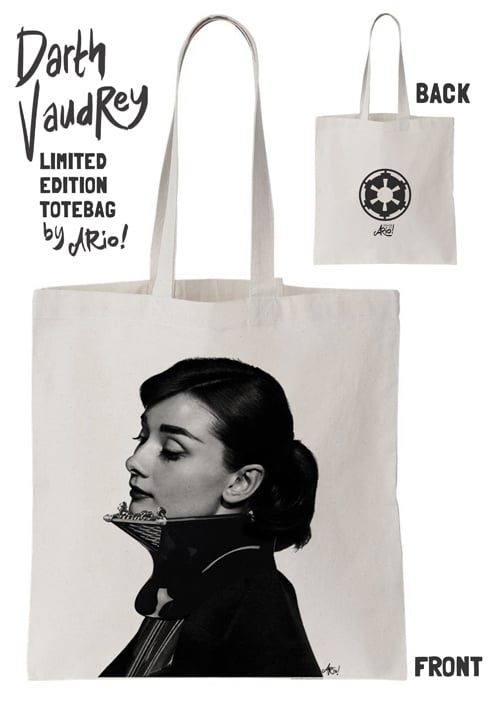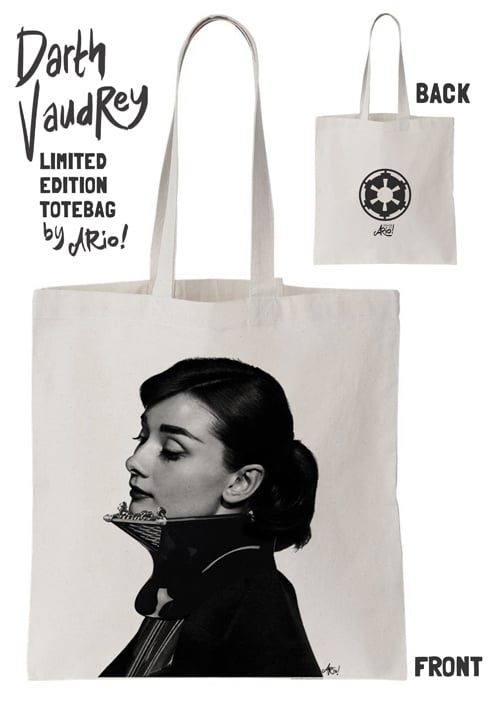 Darth Vaudrey
by Ario Anindito
$15.00
"Stylish, classy, with a touch of geeky-ness"
Be a proud geek with class!
Do you know that May the 4th is Audrey Hepburn's birthday? the force is strong with her.. and because of that, Darth Vaudrey was born!
It's no ordinary Audrey.. only the one with strong force can see, that in detail, she wears the infamous dark armor of the Sith Lord!
Black and white, printed on Ivory white canvas, with velcro lock.
Fits iPad, macbook pro and most average size (15'-17') laptop.
Comes with signed certificate of authenticity.
May the 4th be with you! ;)